Testimonials
See What Clients Have Said:
Jan had been considering a talk with her doctor, thinking that her next option would be double knee replacement. She was introduced to Restore Muscle Health and now she has this to say…
"I had never heard of Jill's service until my chiropractor, Dr. Amy Willcockson, recommended I seek her out. After over 30 years of back pain and several years of knee pain I decided to try her treatment. After two treatments the pain was greatly eased. I am now able to lead a more normal life."
Jan D. (75 yrs old)
Loretto, MN

"I came in to see Jill for extreme back pain that was waking me up at night and resulted in my reliance on ibuprofen to make it through the day. I was worried I had a serious medical issue. Jill worked with me and correctly treated my pain that was coming from tight leg muscles, not a back issue. After my sessions with her I feel like a new person and am no longer in pain. I sent my husband in to her as well for his pain issues and we are both feeling wonderful now and will return to her for maintenance and any future problems. YOU ROCK!!"
Tesa
Minnetonka, MN

"You did a great job and I will be a walking billboard for your business."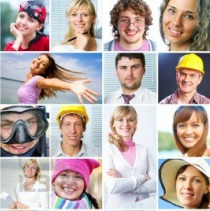 Ric Larson
Plymouth, MN

"Thanks for that neck treatment! That kink is gone, and so are the headaches!"
Ann Sangpan

"Jill is a fabulously skilled practitioner and a master of her trade! At first I was pleasantly surprised at how much difference it made when she worked on a tight and painful area of muscles and tissue, but now I have come to expect that when I get off the table I will be able to do things (like put my leg into my pants without pain) that I haven't been able to do for months! She is thorough, persistent, patient and a joy to work with, or rather have her "work" on me! I would recommend as many sessions with Jill as you can possibly fit into your budget, it is well worth it!"
Lynell Hage RN

NRT is not just for muscle aches and pains. Listen below to how it helped Nicole with her ASTHMA symptoms!
"… I was timing so that I could take my next dosage… I saw Jill for a treatment, got adjusted…then when we left, the time came and went and I didn't need my inhaler… [Jill's treatment] changed the way I was feeling completely!"

Nicole

"Wow, do I feel great today. My back pain significantly decreased overnight. I can really feel a difference in my movement when I walk. My right side feels looser and I think that loosened up my back muscles. Even my exercises at PT this morning seemed easier to do because I felt that I was getting more movement."
Lori Windschitl,
MN
Golfer

"I can highly recommend Jill and Full Range Conditioning. I have full faith in her intelligence, continued education and commitment to my well being. With her care and assistance I have been able to live much more comfortably and sleep through the night. She asks very good questions, listens and then uses her knowledge to maintain my quality of life. With Jill and my Doctors care, I feel I will be able to prevent cervical surgery. This means a great deal to me. Please feel free to ask Jill if you would like to talk with me."
Mary C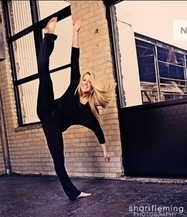 "I brought my daughter to see Jill because she was dealing with plantar fasciitis. She was in the middle of her dance season with her high school and was having to sit out because of the pain she was in. After seeing Jill just a couple of times, she was able to dance comfortably and continue on in her season. Thank you Jill for making that happen for her!"
Dana
Shorewood, MN

"I have been going to Jill for a little while now. I have (I mean HAD) very tight shoulders with some limited movements so Jill has only focused on my shoulders, neck and arms. What a difference she has made in my movements and flexibility. I do yoga twice a week now and I see a tremendous change in my ability to do poses. I now go about every two weeks as my muscles have responded and are not the knotted, tight muscles I started with. My goal is to see Jill every month and fine tune the muscles that need work. She has made such a difference for me as I see the ability to work with her and really improve my physical capabilities. Thanks Jill for all you do!!!!!!!!!!!"
Jan Reardon

"I first came to see Jill when I was experiencing hip and leg pain that was impacting my ability to play golf. After several sessions the pain completely went away. I have continued a monthly maintenance program that has allowed me to passionately pursue my hobby with no further issues."
Denise Falls
Eden Prairie, MN

"I had been experiencing lower back pain and, as a result, I had been going to Chiropractors and spending a lot of money for them to put me on a table for 10 minutes and push and, in the end, had no relief from my pain and went away frustrated and feeling like I had been taken advantage of.
"I tried one of your Neuromuscular Release Therapy treatments. I got one of your coupons from an open house at Hillary's in Hopkins and you were kind enough to honor it for me. WOW…what a difference after one treatment. I had much more range of movement in my back than I have had in years! I was even able to bend over and touch my toes and I can't even remember the last time I was able to do that. My back felt great!!!!
"I signed up for one of your 5 session packages and I plan on repeating this going forward. I came to you expecting a relaxing message. That's NOT what I got. I, quickly, I learned that you meant business…you went to work on my hamstring muscles and other muscles that were keeping my back in stress. This was NOT a relaxing message. However, you were very considerate and made sure that your therapy was always in my comfort zone. The end result was that, the next day, I felt like a new man. No pain killers needed for my back. In fact…I felt great! I have not taken a pain killer for my back since I have been to see you on a weekly basis.
"I would recommend you to anyone who is experiencing back pain. I was skeptical…and the results won me over. Oh, and as a side benefit…I have much more range of motion in my back and my legs."You rock Jill!"
Dan F.
Hopkins, MN

Issue: could not move shoulder freely
Service: 3-4 sessions therapy NRT
"I have had no issues with my shoulder locking up since then. The treatment was not like a regular massage or deep tissue massage. It however got to the point and I have not had recurring problems with that shoulder."
G.A.
Plymouth, MN

"I work in an office, sitting more than 9 hours a day in front of a computer, and using a mouse all day long with my right hand. I was experiencing what I thought to be carpel tunnel issues with my wrist. My right hand would tingle and go numb, and eventually would be so weak that I could not hold anything with it.
Prior to finding Jill and her NueroMuscular technique I was exploring my options with [an orthopaedic facility] but, I was hesitant to have surgery. I discussed my concerns with my chiropractor and I am so glad that she provided me with Jill's contact information.
After 2 or 3 sessions with Jill my pain/discomfort/tingling/weakness became less frequent and a few sessions later the carpel tunnel issues were no longer a concern at all. I continued treatments with Jill for neck and shoulder issues, and now see her on a monthly "maintenance" schedule as well as doing self-care at home.
I am so thankful, every day that I did not choose the surgery route!"
Renee W.
Minnetonka, MN

"I've been a patient of Full Range Conditioning for slightly more than two months now, and so far I have received four NST treatments followed by four NRT treatments. During the past three years I was receiving regular chiropractic and acupuncture treatments for lower back and leg pain associated with a four-year long condition of lumbar spinal stenosis. I have been very pleased with NST treatments and particularly the NRT treatments as results are nearly immediate relief of pain and discomfort associated with the lumbar stenosis. Chiropractic and acupuncture treatments do not seem to give me the immediate relief that I get with NRT and NST treatments. I look forward to each treatment as I know I'll walk away feeling like a different person."
Rick H
Elk River, MN
Sept. 17, 2013